Buggy for children with special needs Racer+
Buggy for children with special needs Racer+
Buggy designed for children, teenagers and adults who need special care equipped with Swivel Front Wheels 360°
System of pellotes assure safety of the user, giving him/her the feeling of comfort and safety without restriction of movement.
The upholstery is made of well breathing washable fabrics. The buggy has many adjustments which increase comfort of use. It is collapsible which makes the transport easier. Swivel wheels makes the steering easier. Moreover front wheels were equipped with fixed direction of movement what especially is helpful on uneven surfaces. New footrest adjustment improves the usage of buggy and modern and courageous design doesn't suggest that the buggy is recommended for people who need special care. The product is available in 3 sizes.
The device can be used in following cases:
Cerebral palsy – various types and forms.
Brain and spinal cord injuries with lower limbs paralysis and weakness, balance and motor coordination disorders with different etiology.
Demyelinating disease (e.g. multiple sclerosis – SM).
Meningocele.
Muscles diseases with weakness and paralysis (dystrophy, myasthenia gravis, myositis).
Genetic disorders.
Degeneration and neurological diseases.
Other condition connected with muscles weakness, paralysis and musculoskeletal disorders.
After head and spinal cord injuries and spine trauma with paralysis and paresis.
collapsible frame with wheels
footrest with foot stabilization
upholstery
removable abductor
sit
vest
side pellotes
head rest
front rail
360° swivel front wheels
Rear wheels with shock absorbers provide comfort even on bumpy terrain. The pelottes ensure safety during walks. Swivel front wheels for easy maneuverability.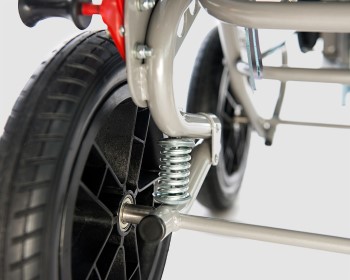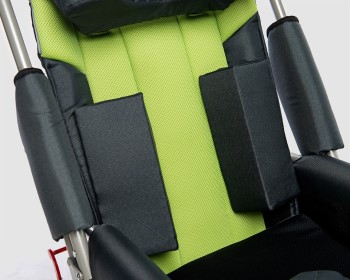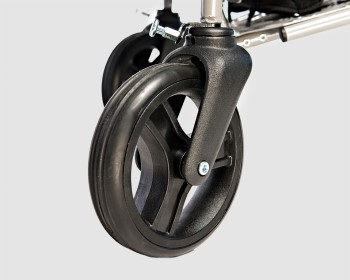 Optional equipment:
Folding canopy

Tray

Sun ombrella

Abduction belts

Calf belt

MEMO cushion

High side support

Low side support

Chest belt

Side supports 3 or 5 cm

Canopy with side covers

Folding canopy with cover
The way of folding:

How to measure: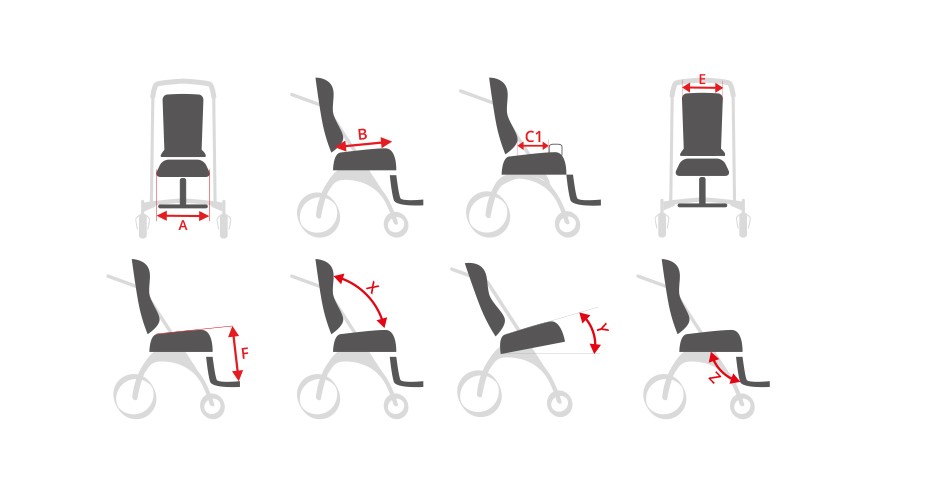 Dimensions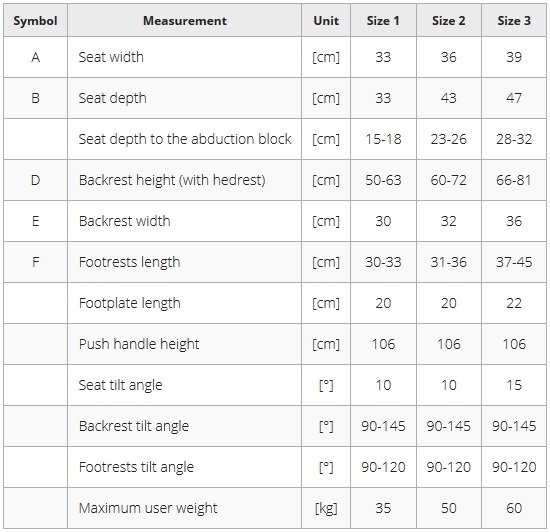 Product dimensions: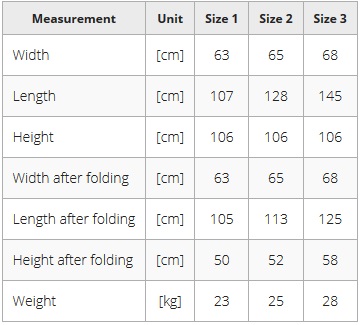 Related products
Size help form to help us choose the appropriate medical device for your child
Please complete as much information as possible. Once the form is submitted, it will be sent to one of our on-staff therapists for review. Our on-staff therapist will be in touch with you within 1 business day of submitting to discuss the correct product and sizing for your child.