Product description
Our lumbar cushion helps promote good posture while sitting in car or office. The shape of the cushion reflects the anatomic lumbar spine shape. It occupies the space between seat and body precisely. It is invaluable support for people who suffer from back pain and lumbar slipped disc.
The cushion is made of anatomic profiled polyurethane foam with great durability and equipped with cotton cover, which is easy to putting off and on. This cotton cover is inactive for skin and doesn't produce irritation even if you use it for a long time. The device holds circumferential strap with buckle, what facilitates putting the cushion on the chair or car seat. What is more, our cushion's cover holds zip on the internal side what reduces the risk of harming the padding of the seat and chair.
The lumbar cushion guarantees relief for drivers and office workers.
By occupying the space between seat and lumbar spine, the cushion maintains the right posture while sitting in the office and car.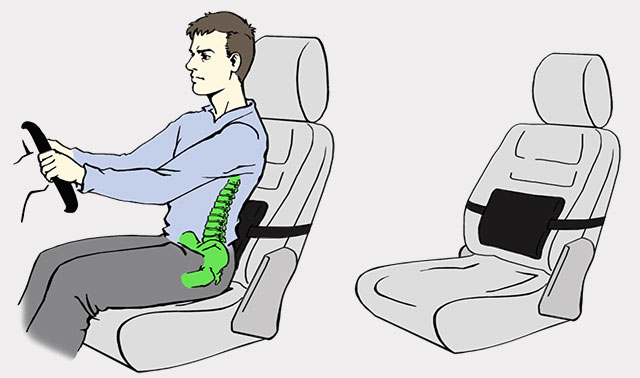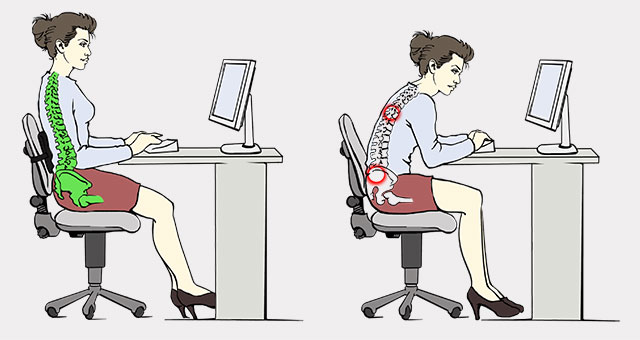 If you stays in sitting position for a long time and suffer from the lumbar pain you should purchase our lumbar cushion. If you use it even one time you'll love it!

Purpose of use
Long-term sitting position (office, car)
"Round back" (kyphotic spine)
Flat back
Stressed spine
Discopathy (slipped disc)
The cushion's size
Height- 21 cm
Width- 31 cm