25 years university research
Re-Timer is University developed and scientifically proven to re-time your body clock. Since 1987, world-renowned sleep psychologists at Flinders University have studied the effects of light on the human body clock (circadian rhythm). Eleven patents and five clinical trials are evidence of the performance of the Re-Timer technology.

Superior green-blue light
The green-blue color has been chosen for both safety and efficacy. Green-blue light is most effective at re-timing your body clock (and suppressing melatonin, the hormone our bodies produce which makes us feel sleepy).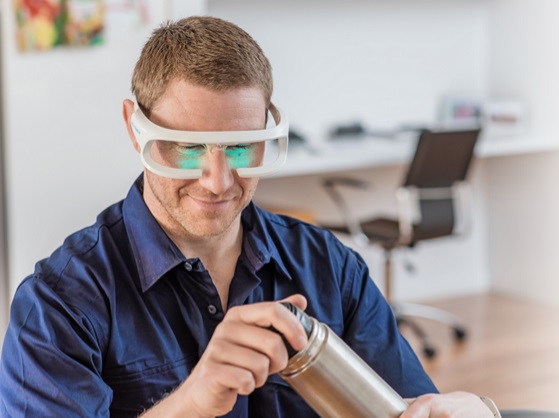 100% UV-free
Re-Timer light is UV-free and has been independently tested for eye safety to the international standard CEI IEC 62471.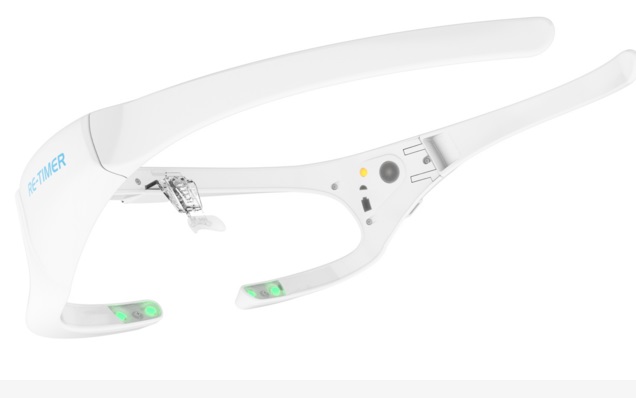 Just 30 minutes a day
Re-Timer is worn while you are awake either in the morning or evening, depending on how you wish to change your sleep. A recommended schedule to change your sleep is typically 7 days for 30 minutes each day. To treat Winter Blues, Re-Timer can be worn daily throughout winter or just used on the darker colder days when you wish to boost your energy and mood.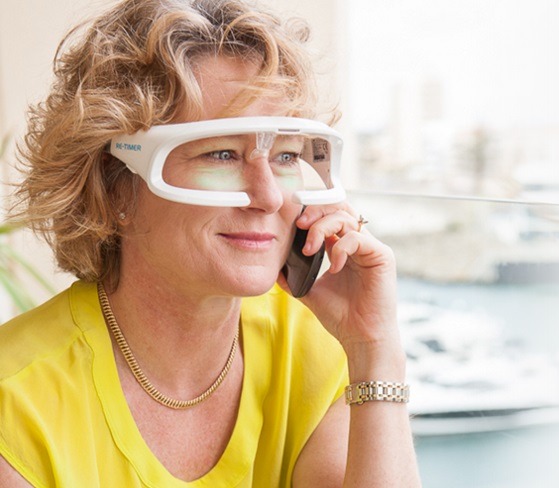 Optimal Delivery Angle
Most light entering the eye is from below. Re-Timer replicates this. If light were delivered from above it would be blocked by your eyebrows, diminishing performance.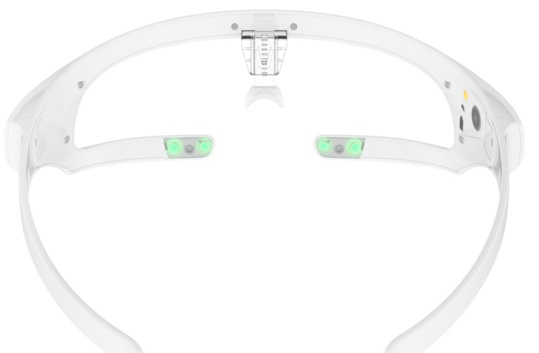 Portable & rechargeable
At just 2.64 ounces (75 grams), Re-Timer is the weight of sunglasses.
Watch TV, eat breakfast or read the newspaper as you use Re-Timer. Re-Timer has an in-built battery which is recharged via a USB cable.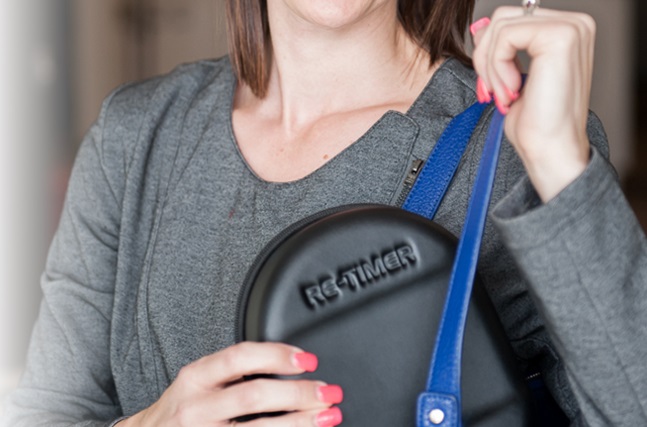 A better night's sleep, drug free
Sleep medication may not treat the underlying problem. This is why so many people on medication complain of insomnia.
Re-Timer uses light therapy, a natural solution.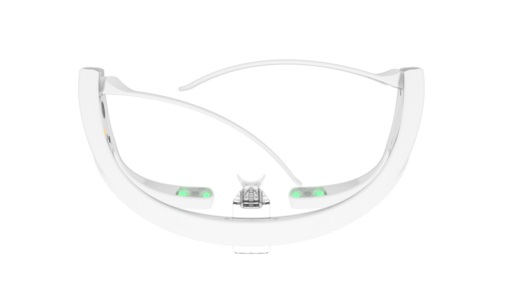 Technical details
Dimensions
200 x 140 x 55 mm (one size fit all)
Weight
75 gr
Lighting technology
4 Light-emitting diodes (LEDs), 0.1 watts, diffuser cover technology

Light spectrum intensity

Green-blue 500 nm dominant wavelength, UV-free light
High setting is 506 Lux lm/m² and 230 µW/cm²
Low setting is 315 Lux lm/m² and 143 µW/cm²
Light pulse
50 to 166 hertz. Not suitable for those who suffer epilepsy or similar conditions.
Useful life
>10,000 hours
Battery
Integrated rechargeable Li-ion polymer battery, 3.7V, 200mAh
Battery life
up to 4 hours
Technical warranty
1 year