Ultralight wheelchair Vermeiren V300 30° COMFORT
Ultralight wheelchair Vermeiren V300 30° COMFORT
Wheelchair seat width

Maximum user weight

Weight

Warranty
V300 30° is a modern wheelchair with the stabilization of the head and upper body. Made of high quality aluminum.
Quick realise axle,
real wheels adapter ,
adjustable footrests,
4 seat heights
5 seat depths
3 armrests heights
3 armpad depths
5 seat inclinations 0° - 10 °
The unique design of the wheelchair allows you to minimize the sizes of the complete wheelchair after folding and pack it into even a small car trunk.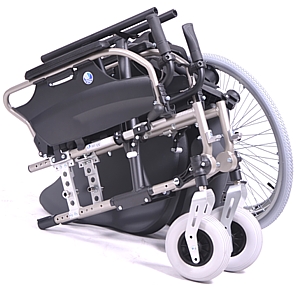 Rear wheel adapter allows to change the center of gravity, change the angle of the seat, for example, for spastic people.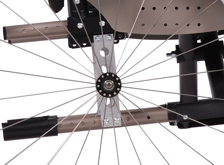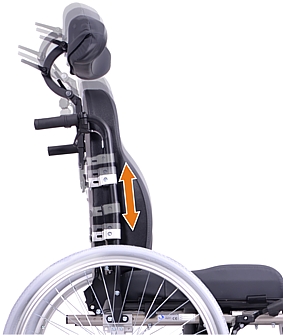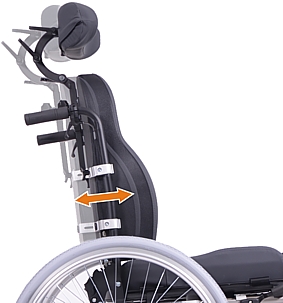 Adjustable footrest with special ORTHO support for a calf . characterized by the fact that you can set a different angle, you can also fine tune the placement of individual supports that are directly responsible for the proper stability of the person sitting in the wheelchair::
calf support adjustable,
feed support adjustable: height,depth and angle.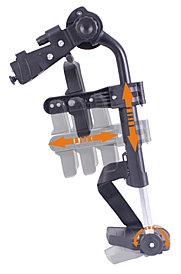 Dimensions
| | |
| --- | --- |
| Width in cm | 57, 60, 62, 64, 66 and 68 |
| Seat width in cm | 39, 42, 44, 46, 48 and 50 |
| Seat to armrest in cm | 18 - 19 - 20 |
| Floor to seat (front) in cm | 51 - 54 - 57 |
| Footrest lenght | 30 - 47 cm |
| Back height in cm | 50 - 60 with headrest |
| Seat depth in cm | 46 - 50 |
| Weight | 27 kg |
| Max weight user | 130 kg |