Height, backrest, thigh rest and anti-Trendelenburg adjustable functions
High quality 4-section profiling electric bed with full length wooden side rails
Four castor wheels with independent brakes
Panels and rails in solid wood
Comes with sturdy lifting pole (monkey pole) for extra user movement and independence
4-Function multi adjustable mattress platform provides comfort and assists correct posture
Disassembles easily for ease of transporting by means of the transporterset function
4" Hospital-grade mattress included (90x200cm)
Equipped with emergency back-up battery
Motors by LINAK
Размери:
Width
Length
Minimum Height

Maximum
Height

Inclination
of the back

Inclination
of the feet section
Anti-trendelenburg
Max.User
Weight
103 cm
214 cm
40 cm
80 cm
83 °
20°
yes
140 kg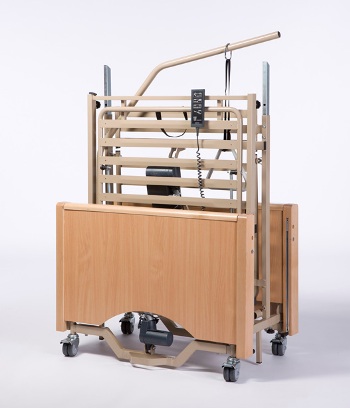 Easy folding and compact design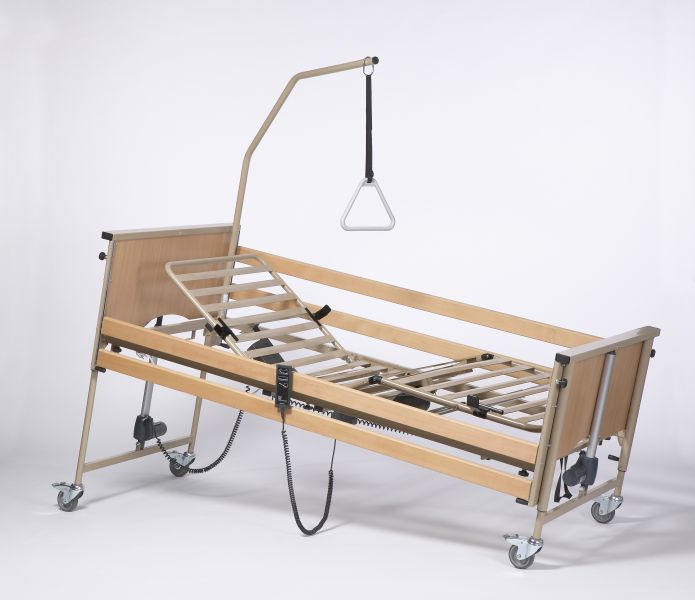 Anti-trendelenburg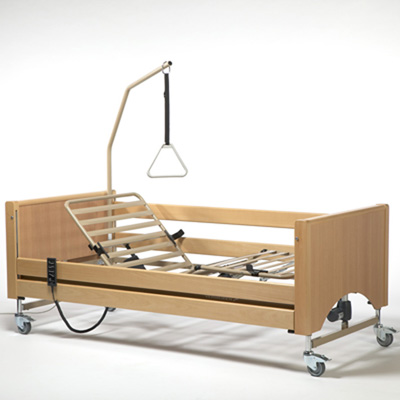 Lowest position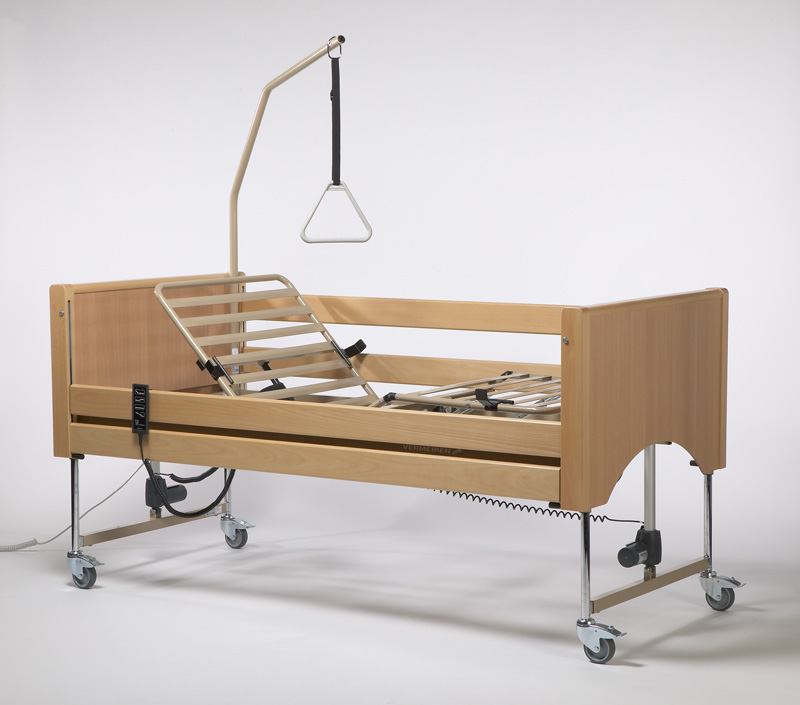 Highest position
Options:
Foam matress- 96.00lv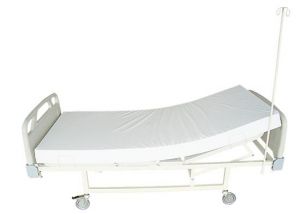 Passive Antidecubituss matress - 372.00 lv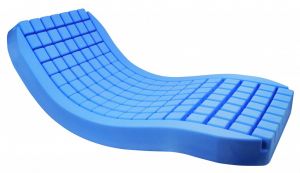 Passive Antidecubituss matress 3 parts - 422.00lv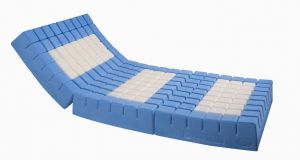 Отлично болнично легло. Взехме го и с остъпката. Доста фунцкии има и дистанцинното е много удобно за баща ми.
Бързо го доставиха и сглобиха. Леглото е точно това което търсихме. Препоръчвам
Здраво и с много удобни фунцкии . Благодаря